Enrollment and Tution
Registration
Prior to a child's start date, the following forms, registration and first month tuition must be returned to Talented Tots Learning Center. The information on these forms must be kept current. If there are any changes made, the parents agree that they shall notify Talented Tots Learning Center immediately.
Registration Deposit: We are taking a $250 non-refundable registration deposit at the time of enrollment, at all locations. Once the director receives your service agreement, you will receive a link via email to set up your family Brightwheel account. Brightwheel is an easy to use preschool and management software program. Each family is required to set up an account. Once you have set up your family account, you will receive a registration invoice. Please note, your spot will not be secured until we receive the deposit in full.
Talented Tots currently has a waitlist in place in most of our Kansas City, MO childcare locations (for all classrooms) so it is a good idea to tour our facilities early to ensure we have a space for your child when you need it. If you have NOT been told we have a spot available for enrollment, you SHOULD NOT COMPLETE all of our paperwork. Currently, only our new Gower location has immediate openings in all age groups!!
Parents that have been told there is a SPOT available for your child should proceed to completing our paperwork after touring a location.
Schedule a Tour
Early Withdrawal/Removal
Parents must complete and submit a parent withdrawal form and provide at least fourteen (14) days notice to withdraw the student from the program. Tuition will be collected during the 14-day notice period. We charge a $250 non refundable deposit.
For a parent withdrawal form, please contact your center director.
Student Vacation
After six months of attendance at Talented Tots, your child will receive vacation based on the number of days in attendance (IE: 5 days attendance = 5 days vacation). Vacation must be used during the calendar year and will not carry over to the next. All vacation hours not used by the end of the year will be forfeited.
Vacation is to be used when your child is not in attendance at the center and must be approved through the center director. Please contact the center director for a vacation request form.
All other absences will NOT result in the reduction of weekly tuition.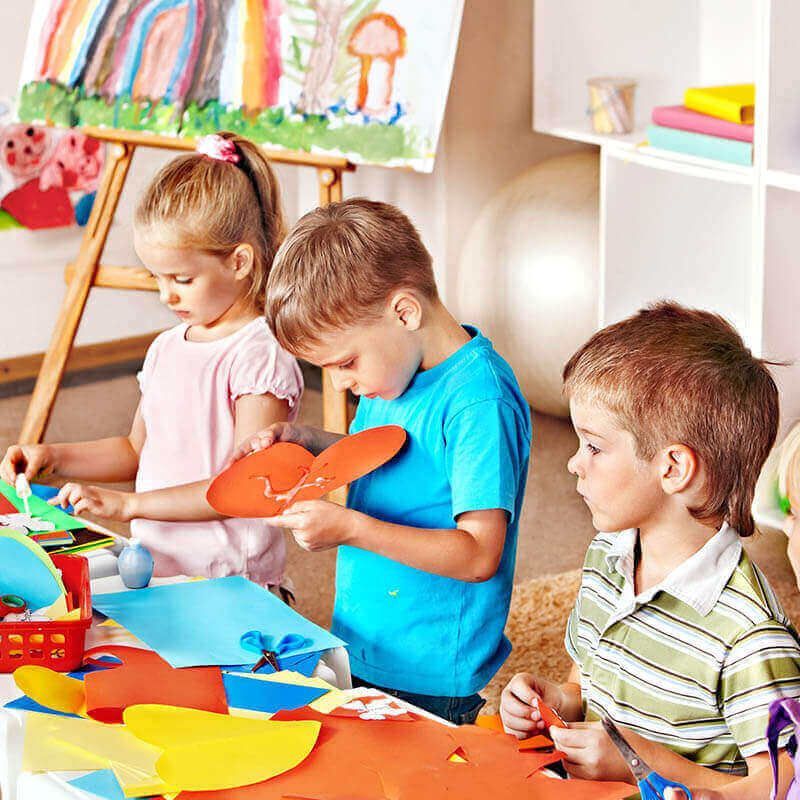 Tuition Policies
Parents have an individual and joint obligation to pay all tuition and fees. Tuition and fees may be modified if parents receive tuition assistance from outside agencies. If you are receiving tuition assistance, we must receive documentation from the agency before any modifications are made. It will be the parents' responsibility to cover any tuition charges not covered by agency assistance.
Forms of payment: All payments will be processed through Brightwheel. It offers secure, automated, online payments at your fingertips. Credit/debit card fees are 2.4% and ACH bank draft fees are waived. We do not accept cash or check payments.
Due date: Payments are due weekly by Tuesday, 6:00 PM.
Late payments: Tuition is due on Monday for the current week of services. If we have not received payment by Tuesday, 6:00 PM, a late fee of $25 will be automatically charged to your account.
Non-payment: If you have an outstanding balance on your account on Friday, your childcare services will be suspended. You may pay the outstanding balance as well as next week's tuition for childcare to resume on Monday.
In the event of severe weather and unforeseen emergencies, we reserve the right to close the center. There will be no reduction in your tuition due to holidays, vacations, or illness, unless it qualifies under the vacation time listed below.
Late Pick-Up Fee
Parents/guardians of any child not picked up by 6:00 PM will be charged $15 for the first ten minutes. After 6:10 PM, you will be charged $10 every five minute increment per child.